3 amazing products for a no-makeup look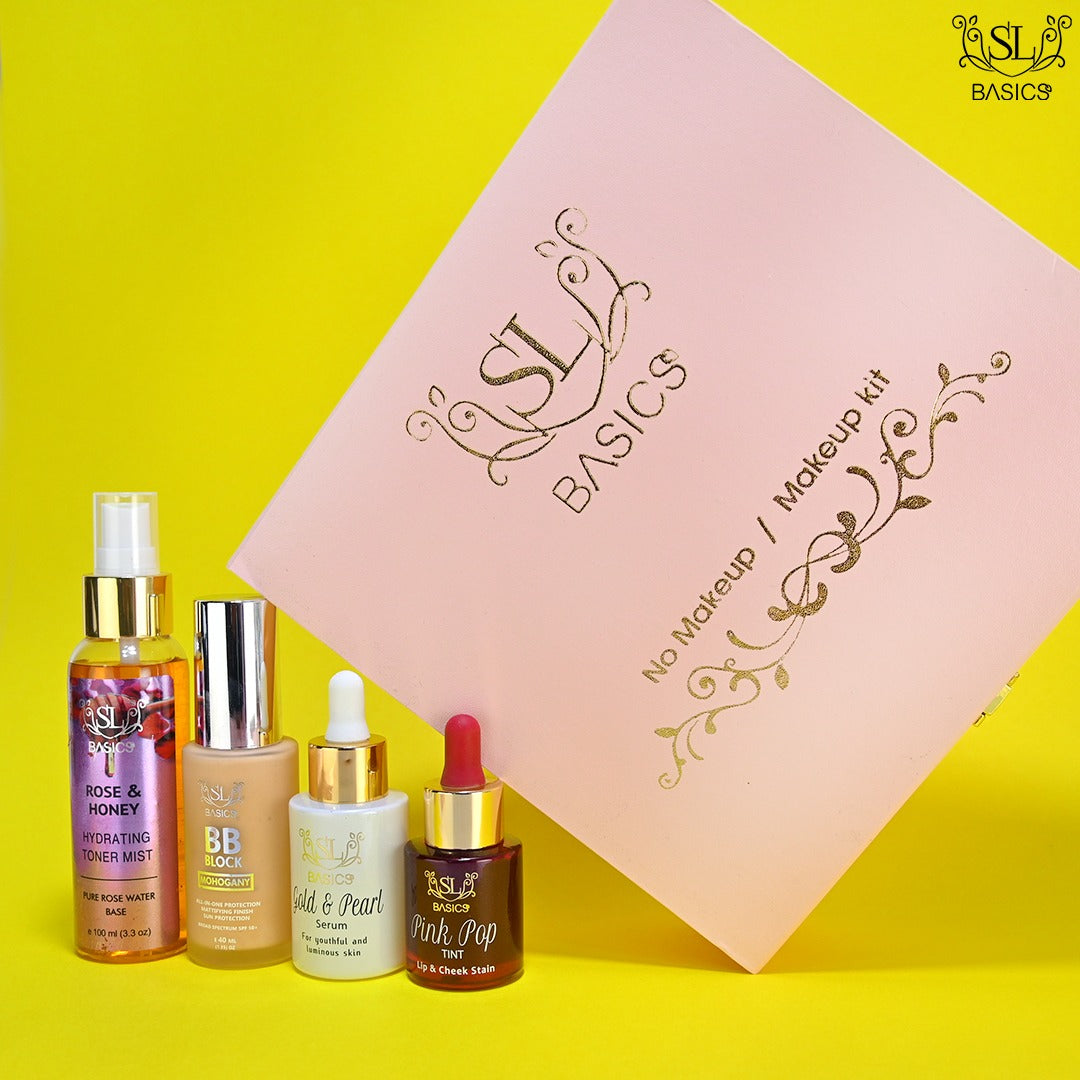 Isn't it strange that you take out your makeup kit and put on your favorite cosmetics … only to appear as if you are not wearing makeup at all?
Welcome to the no-makeup look, which is all the rage these days.
But what is a no-makeup look? In short, it's the polar opposite of the typical "Instagram" beauty looks — full coverage foundation, winged liner, etc. — that dot our timelines.
It's all about the bare essentials, focusing on the steps of application rather than the number of products.
How to achieve this look using a minimum of three products?
You must start off with a clean face for this look. A well-cleansed and toned face will set the foundation for how flawless your look is going to be.
Before applying anything, you must ensure your skin is hydrated and well moisturized. You can use oil- or water-based serums to prep your skin.
Step 1:
Face
For a more natural-looking base, you might want to skip the foundation and go for a BB cream.
A BB cream may be a prevalent skincare item. It provides a light layer to cover up blemishes without accentuating any texture.
BB creams also offer a sun protection factor (SPF) that prevents your skin from any sorts of sun damage and significantly reduces the chances of hyperpigmentation.
This skin drift brings your no-makeup look to life by giving a smooth base, sheer scope, and a shining complexion. Moreover, it gives an oil-free appearance.
Step 2:
Eyes
Once you apply a BB cream equitably all over, without any cracks or wrinkles, the following step is to bring out your eyes.
Since you're putting aside heavy liners, eye shadows, and any other eye makeup product, you'll be able to make your lashes the center point of your look.
You can start off by using an eyelash serum and curler to add length to your lashes. Then double-coat your lashes with mascara to give them volume, and induce fuller, darker and longer lashes without giving away any hints of wearing too much product.
Apply mascara to both upper and lower lashes and curl them with an eyelash curler. You can also always add black kajal to your waterline to further accentuate your eyes without making it look too heavy.
And voila! You have long, thick lashes that appear to be completely natural without going through the hassle of redoing your eyeliner till you get the perfect wing.
Lastly, all you require is a cheek and lip tint to finish off the look. With a lip tint, you're not only getting a hint of color with the most ravishing sheen, but you're also keeping your lips moisturized.
And that isn't all.
You can also apply a tint to the apples of your cheeks to create a characteristic flush that makes you look fresh as day. The best of both worlds, isn't it?
Simply apply a tint in a pink or red shade to your lips. Slightly dab a few on your cheeks with your fingertips and mix to complete it.
So, there it is. You've achieved the perfect look for a long day out without using too many heavy products weighing you down.
At SL Basics, we have all the products you need to achieve this all-time perfect look that seems to be the talk of the town these days.
The way trends are changing and people are switching to more natural-looking beauty ideals, the no-makeup look has a long way to go.
So, get shopping for these budget-friendly items and change your regimen to a less extensive and more effective one.
SL Basics No-Makeup/Makeup Kit:
Natural makeup is frequently used to highlight natural features, conceal flaws, and promote a fresh and awake appearance.
Our No-Makeup/Makeup Kit does just that. The kit is inclusive of essential skincare, as well as minimal makeup.
From basic skin prep to a full make-up solution that gives the appearance of a dewy, young face with no to minimal makeup.
Buy SL Basics No-Makeup/Makeup Kit is a one-stop beauty solution that will make you feel confident, gorgeous, and uniquely you.
All of this unraveling in less than a minute.
This is the first of its type in terms of achieving the faultless no-makeup effect. It also comes in two different sets on undertones to help the products match your complexion and sit well on your skin.
How to use?
Hydrate and tone with Rose & Honey
Apply a few drops of

Gold & Pearl serum

add glow and prime your face.
Apply skin perfecting BB Block Oak, perfect for warm and earthy or yellow under-toned skin.
Put on Pink pop tint that blends seamlessly into skin for perfect color and blush. Voila! You're done.
You are now ready to make a huge statement in the most minimal way possible.  
This palette is a must-have for you, if you are in a hurry and want to look put-together before leaving the house, you can achieve a flawless natural look in a flash.