Vitamin C serum: A must-have skincare product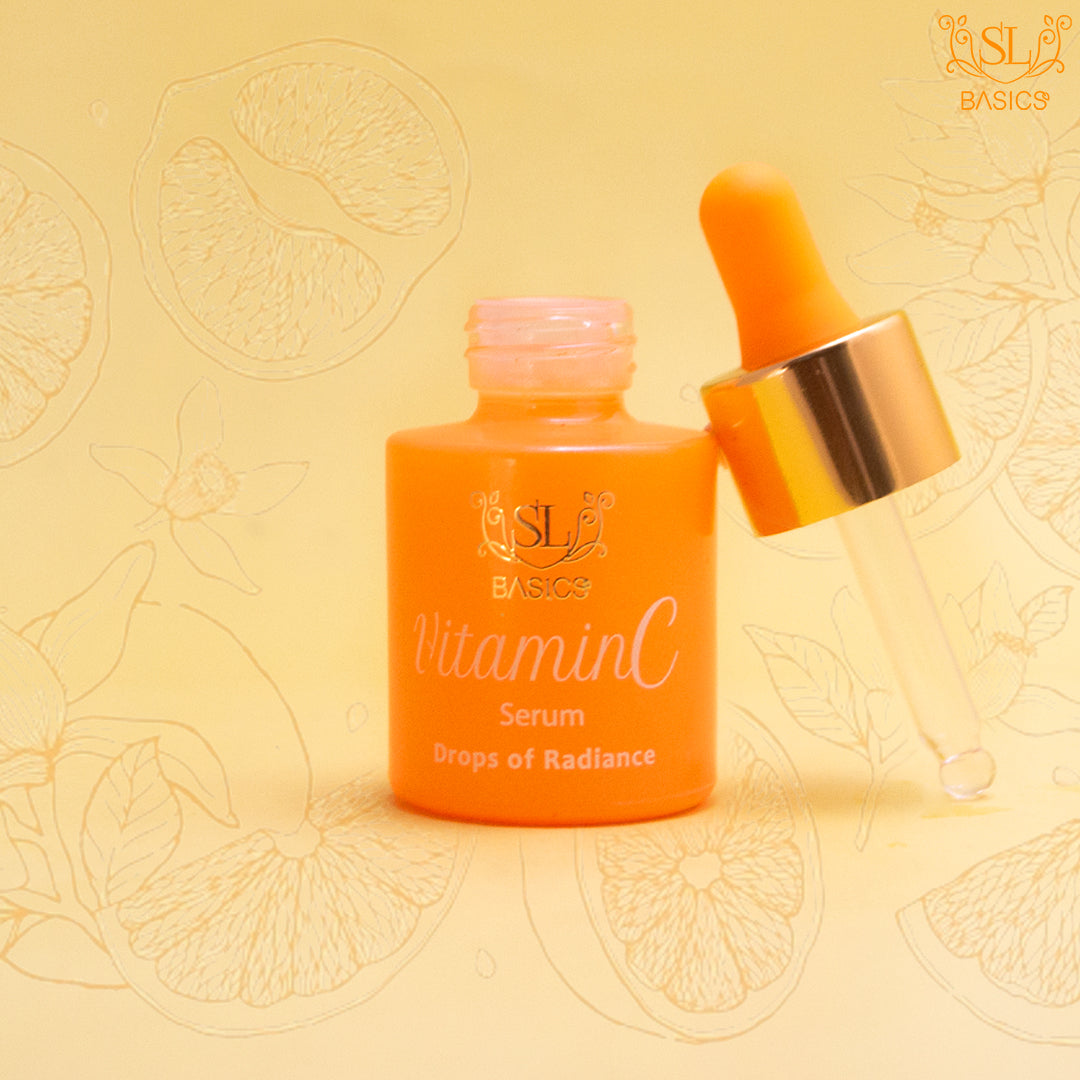 Beauty and fashion trends have seen a noticeable shift in recent years.
People have switched to a more natural approach when it comes to makeup, as they tend to focus more on skincare and skincare products these days.
Skincare is all the rage these days. Celebrities, stylists and beauticians are now prioritizing healthy skin over a face full of makeup.
Beauty bloggers are talking about and emphasizing the importance of taking good care of your skin — something we have forgotten thanks (or no thanks) to our dependency on makeup from time immemorial.
Magic ingredient
Not long ago, skincare only used to mean a good cleanser, moisturizer and toner. But things have changed now — and for the better. There have been so many additions to skincare regimes, including tones of serums, peeling solutions, etc.
And if you have been following the latest trends lately, you may agree that the most effective product influencers have been raving about happens to be vitamin C.
Vitamin C, also called ascorbic acid, is a type of vitamin found in fruits like lemons, oranges and in green vegetables. It's a potent antioxidant that stimulates collagen formation in the skin, helps battle fine wrinkles, improves your skin and offers a slew of additional advantages.
Holy Grail product
If there is any skincare product that has proven so effective that it can singlehandedly transform someone's skin for the better, it's a good vitamin C serum. It is simply non-negotiable.
Vitamin C serums have been around for a while, and it's about time you incorporated one into your skincare routine. If you're still not convinced, here are ten more reasons why you should start using vitamin C serum:
It has been shown to improve skin tone and texture.
Acts as an antioxidant.
Assists to reduce the visibility of wrinkles.
It can stimulate the natural creation of collagen in your skin, making it bouncier and younger.
It can help reduce sun damage.
Gives you a healthy glow that makes it appear as if you're applying bronzer (even if you're not).
It can aid in the treatment of hyperpigmentation and dark patches.
Acne can be treated using vitamin C serums.
Vitamin C serums are reasonably priced. Remember that these serums do not have to be expensive in order to be effective.
Last but not least, a vitamin C serum can help relieve skin irritation and redness produced by things like sunburns or bug bites.
Vitamin C serums are especially effective for people living in warmer areas, with skin prone to hyperpigmentation, sunburn and acne.
A lot of brands are selling vitamin C serums in Pakistan. The serum on the SL Basics skincare range is one of the most basic yet most effective anti-aging, brightening and skin-repairing serums.
Being a cell regenerator and melanin inhibitor, SL Basics vitamin C serum delivers maximum results as compared to other over-the-counter products when applied consistently.
Not only does it repair and brighten the skin, but it also offers multitudinous benefits like protection from pre-mature aging, skin sagging, photo-aging, hyperpigmentation and discoloration.
In short, it's a true magic elixir that works wonders for the skin.
No matter how fast trends change in the skincare world, vitamin C is an ageless ingredient, which has been in the beauty scene for ages and is here to stay.
Why should I need SL Basics vitamin C serum?
We're glad you asked.
SL Basic's vitamin C serum is plant-derived and non-irritable. It's designed to be safe for the most sensitive of skin types, along with being organic and natural.
The serum is vegan and cruelty-free, and because it is made with all-natural ingredients, there are no parabens, sulfates, or phthalates.
It's equally suited for daily use on your face as well as under your eyes. The serum is also great for soothing sunburns or other types of mild burns. It can even be used to treat acne scarring, wrinkles, or other signs of aging.
The serum will leave your skin feeling refreshed, clean, and soft for hours.