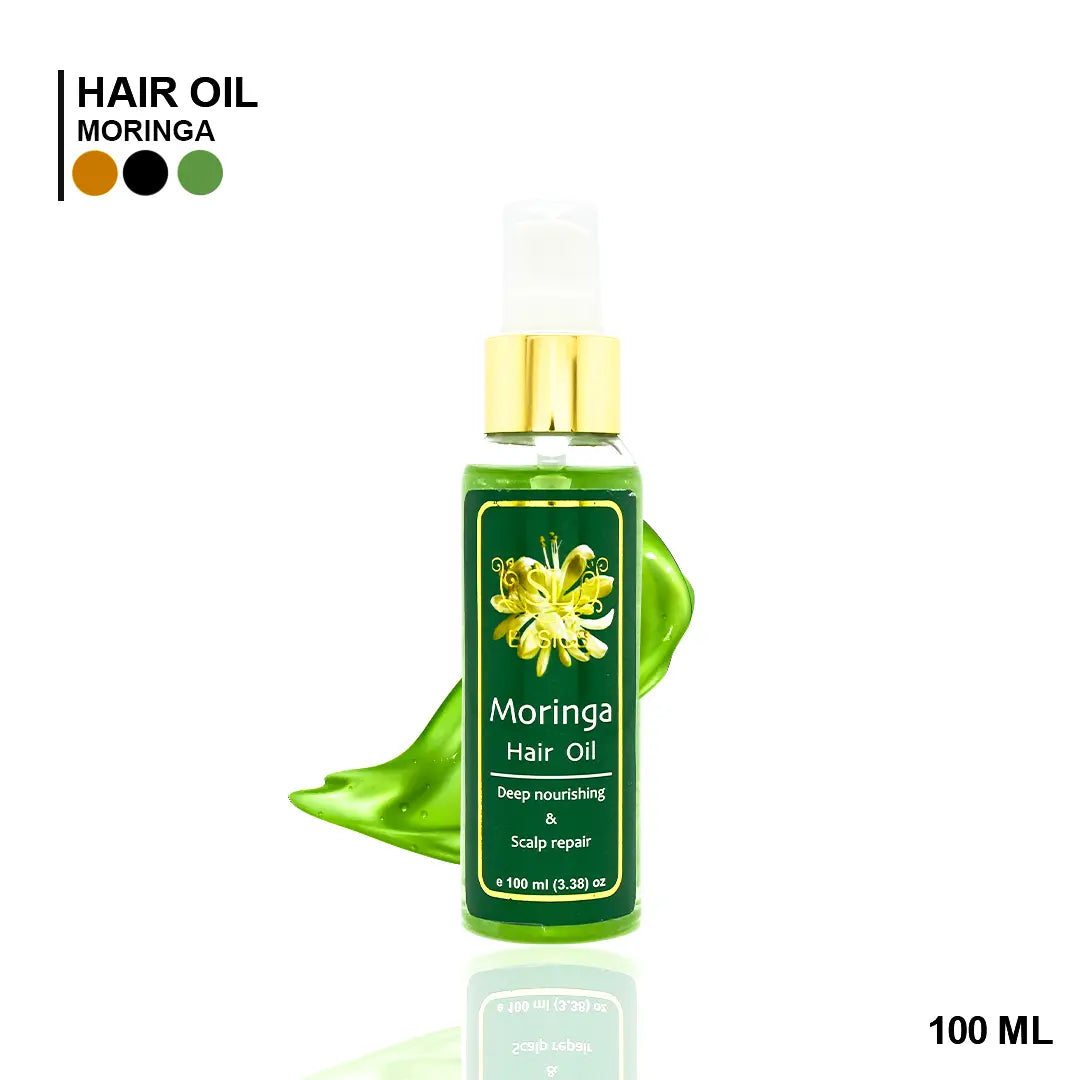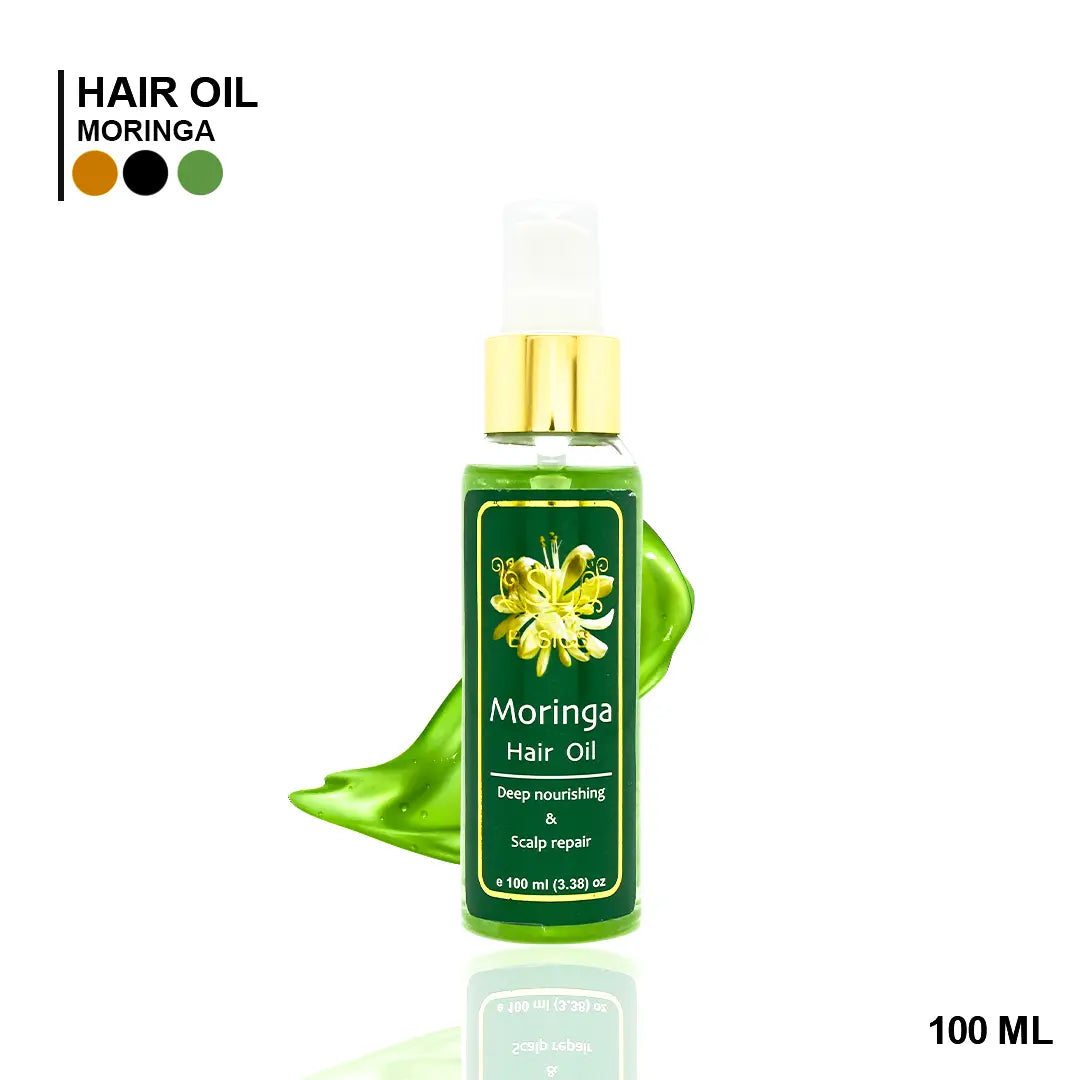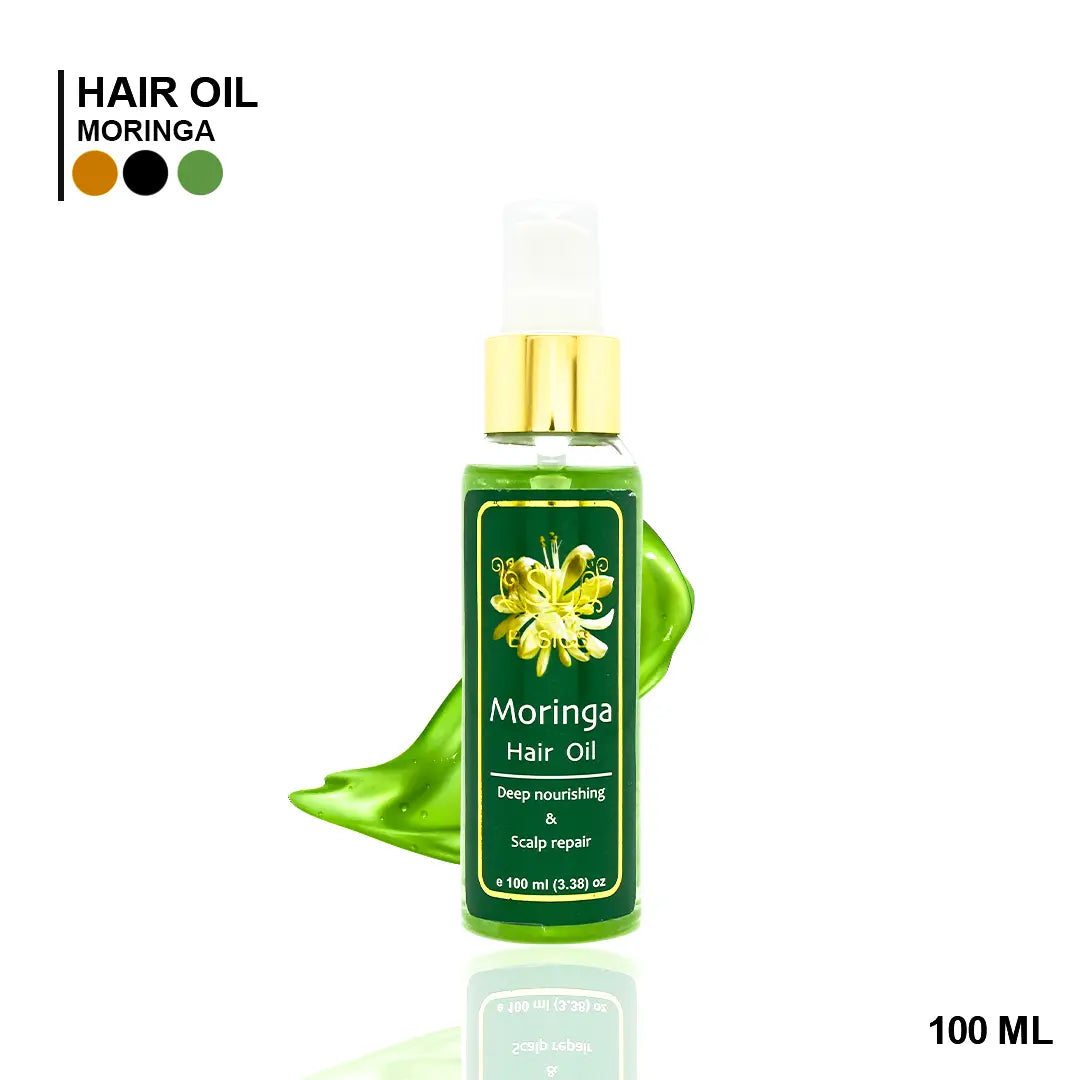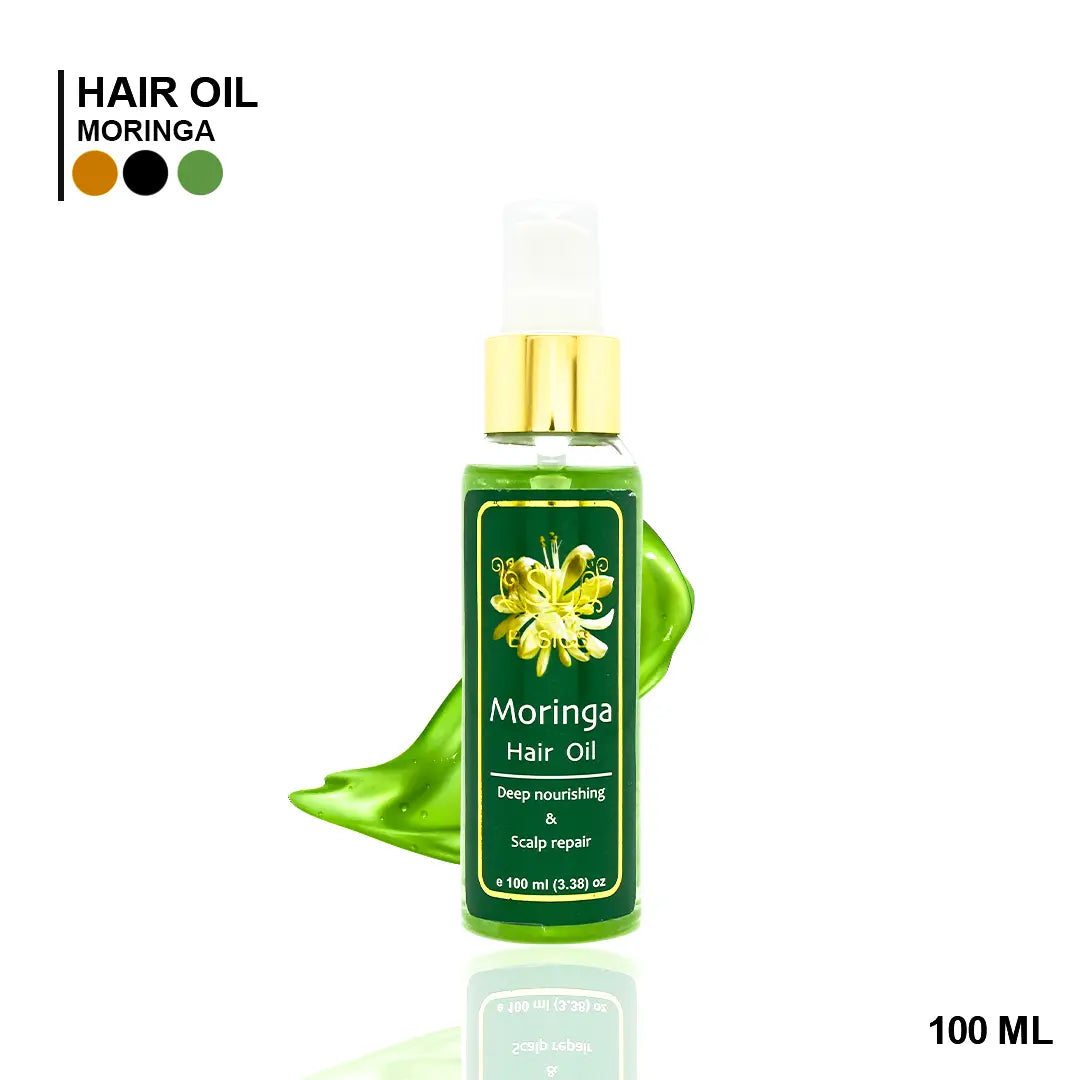 Moringa Hair Oil
Peanut Oil
Sesame Oil
Coconut Virgin Oil
Moringa
Amla Oil
Eclipta Elba
Terminalia
Chebula
Soap Nut
Emblic Mytoblam
Valerian
Adding our newest baby to hair oil range, Moringa hair oil is now up and ready to be shopped. Moringa, derived from the seeds of Morinaga Oleifera tree, also known as "Miracle tree" is chunked with phytonutrients and behenic acid which serves as a super hair food for maximum hair growth, hair and scalp regeneration.

Moringa Hair Oil Benefits
- Stimulate hair growth
- Builds healthy hair strands
- Nourishes hair
- Fights splits ends
Use tabs to highlight unique features,
sizing information,
or other sales information.