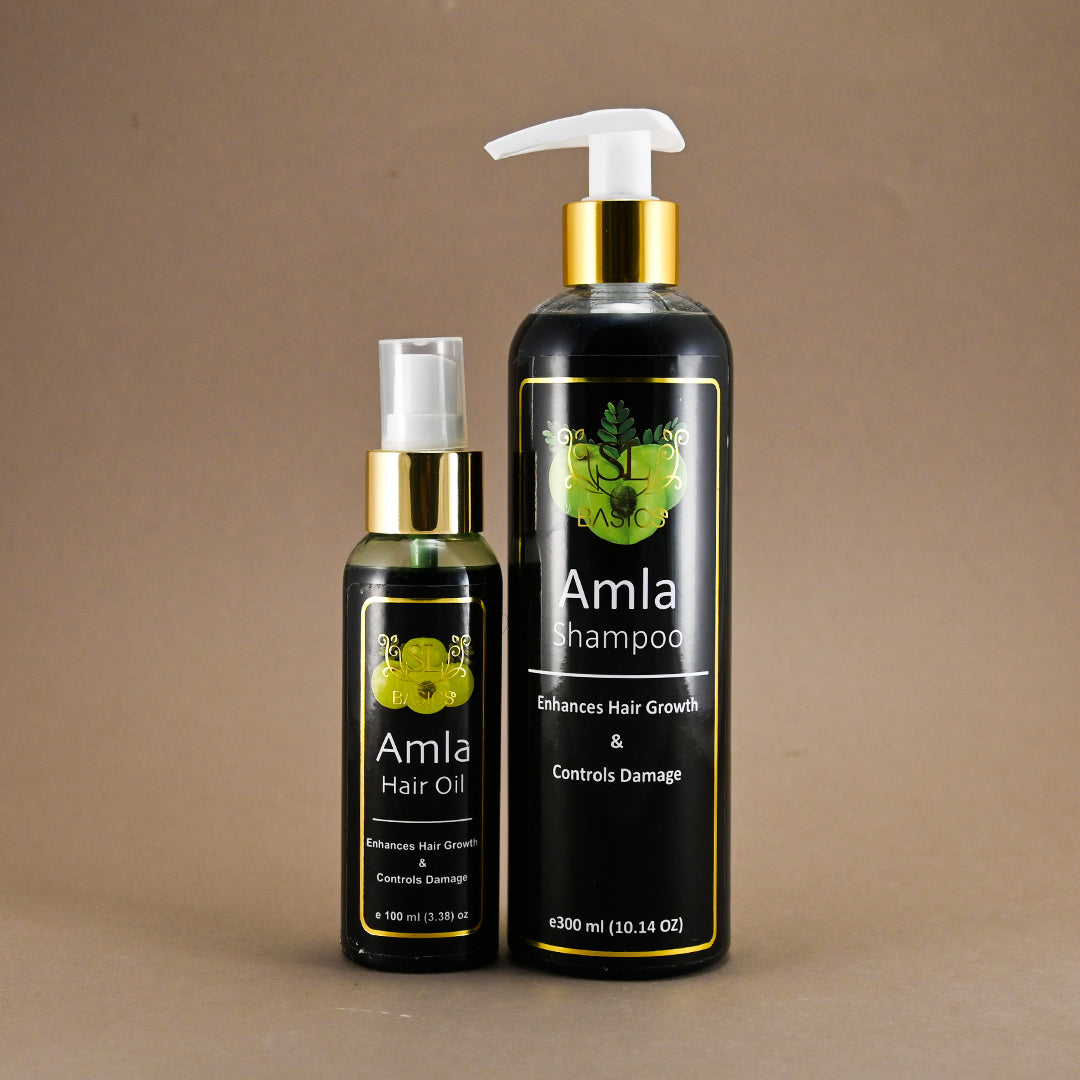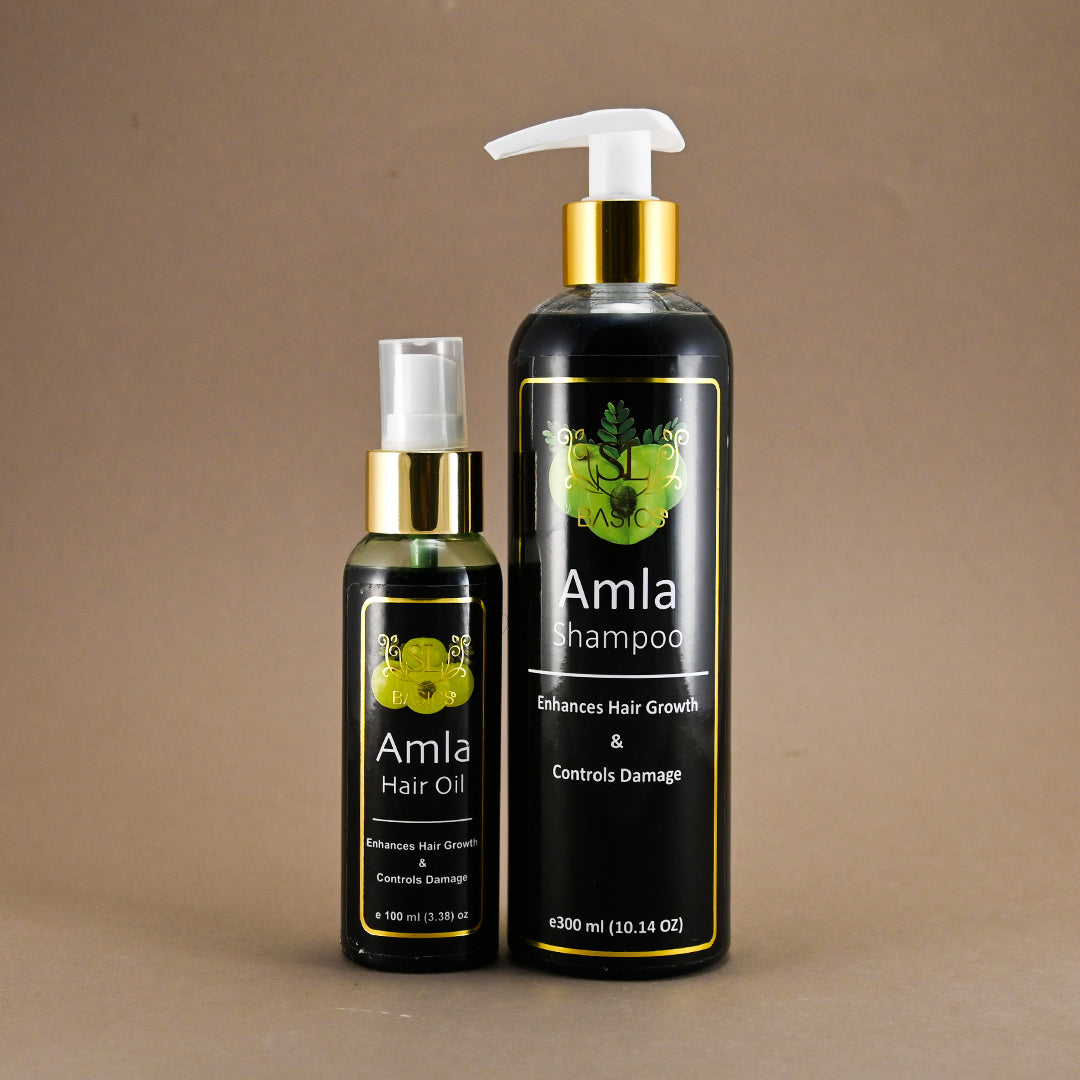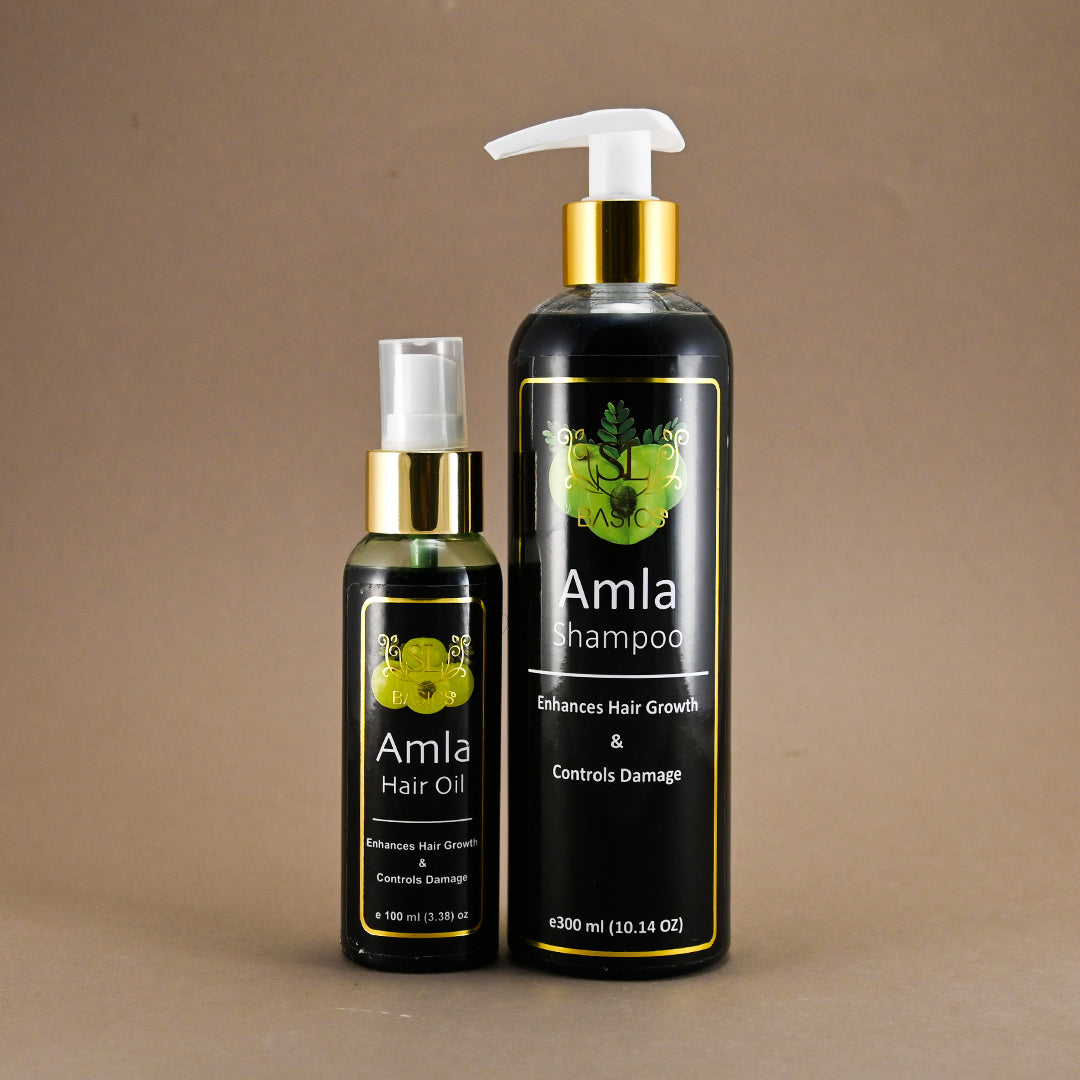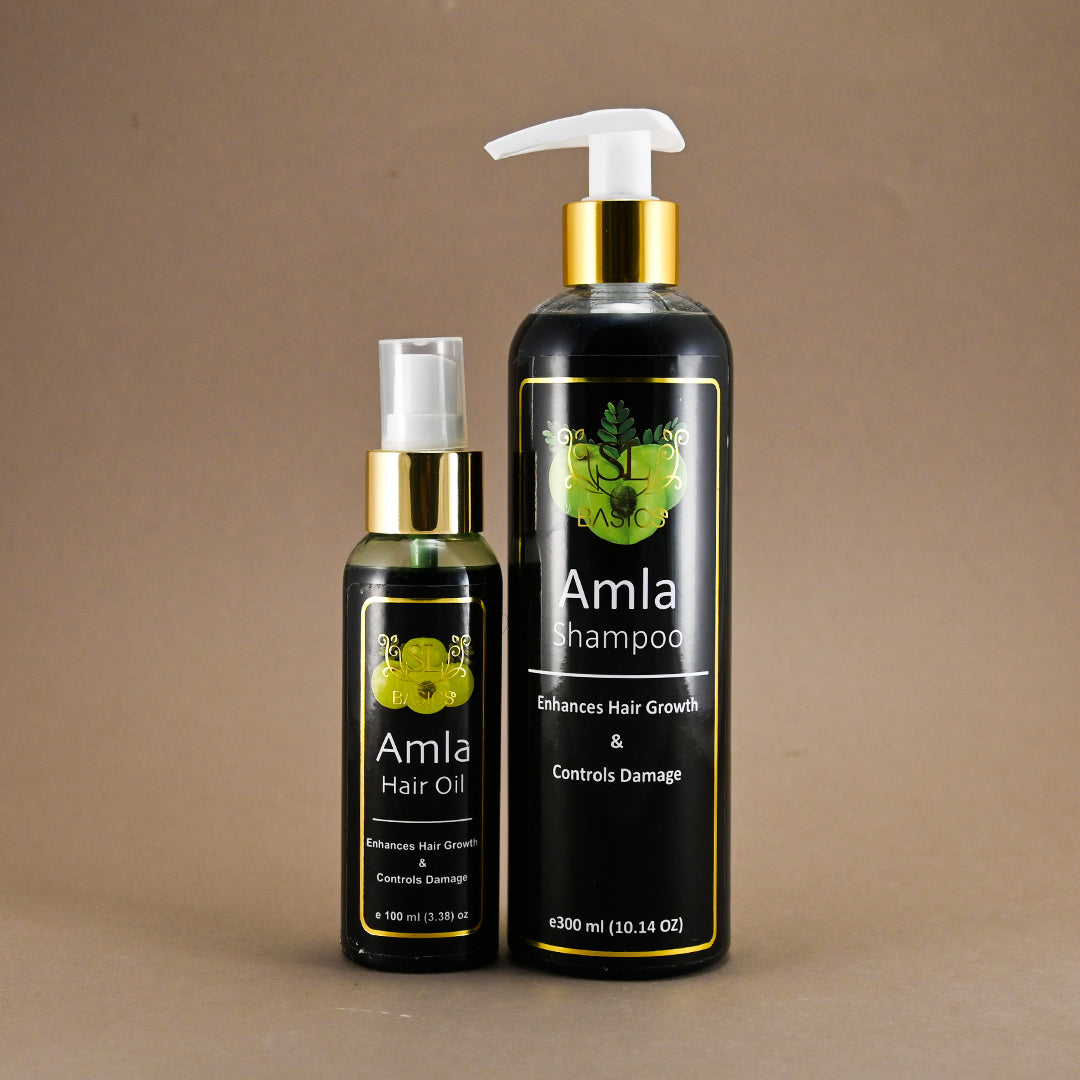 Black Amla
Add our Black Amla oil and shampoo from our packages of love to your hair-care ritual to enjoy tremendous benefits for your hair and scalp. Owing to its richness in Vitamin C, amino acids and carrying plethora of medicinal benefits, it has been a beauty treasure since centuries. Black Amla shampoo
Gets rid of sebum and dirt off the scalp which potentially block the hair follicle
Inhibit absorption of essential oils and hair nutrients.
One amla carries 81.4% of moisture, meaning it is deep-loaded with hydration to provide deep-conditioning. 
Our oil serves as a magic hair elixir that improves hair pigmentation, thickness of hair, greying hair and treats dandruff by producing collagen protein for healthy and voluminous hair.