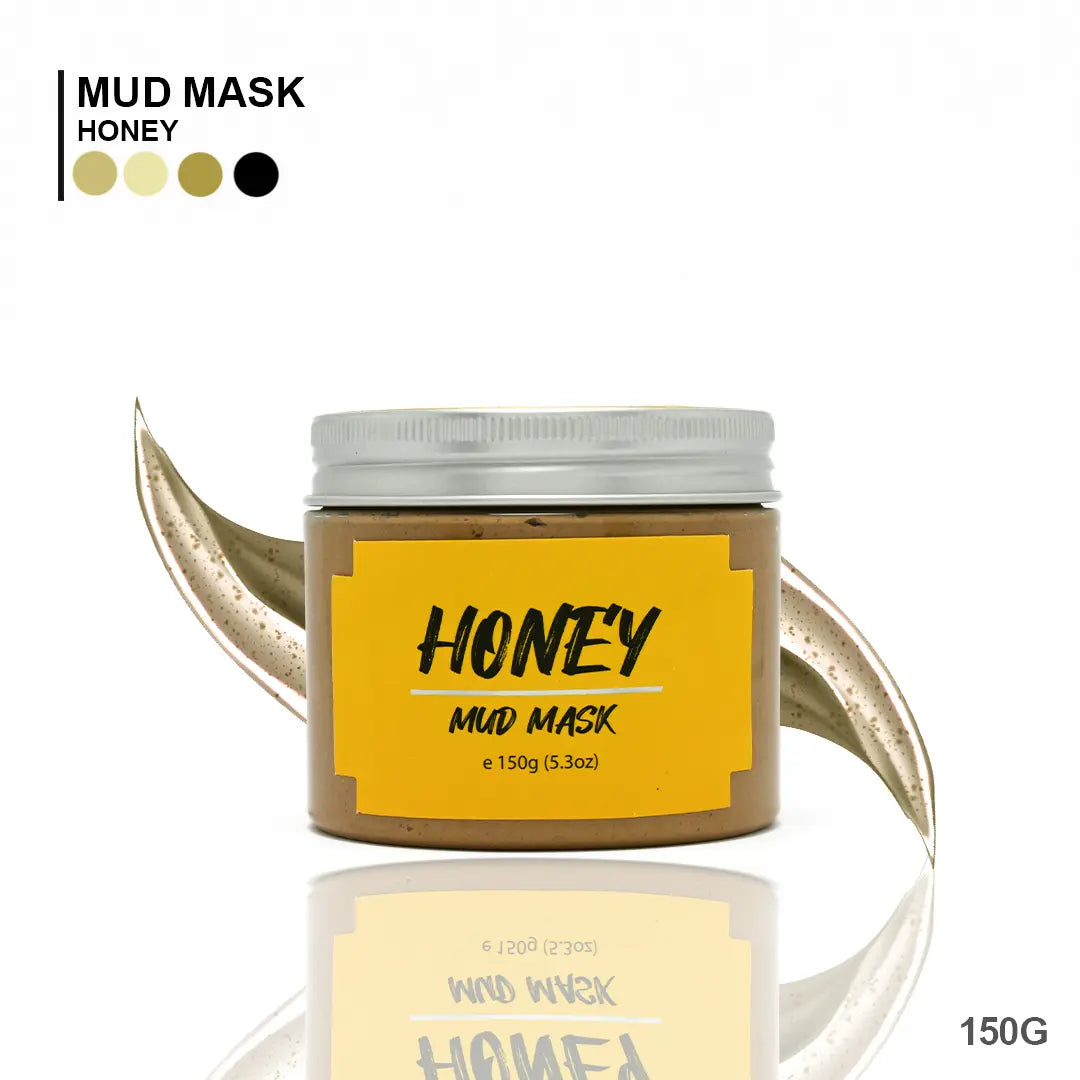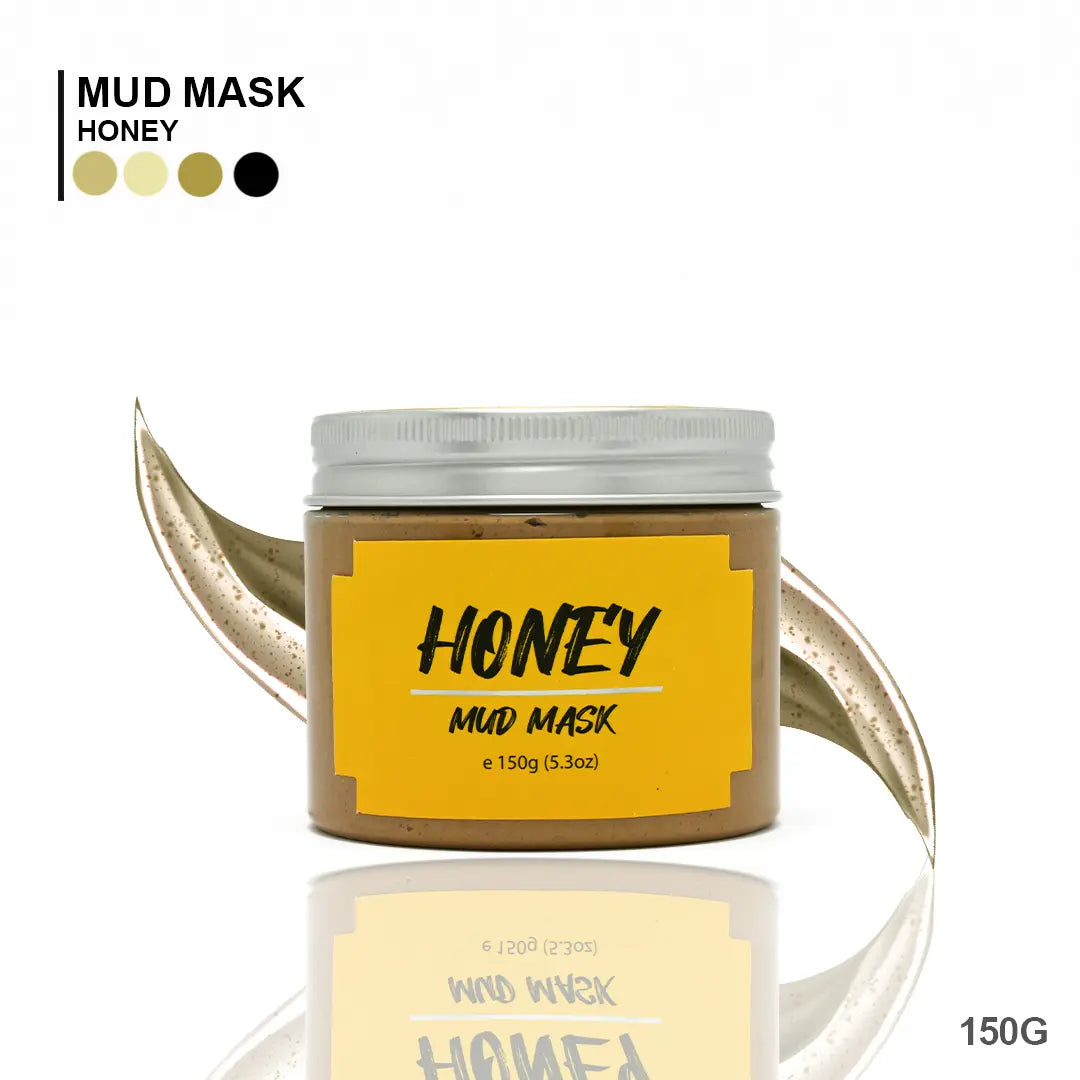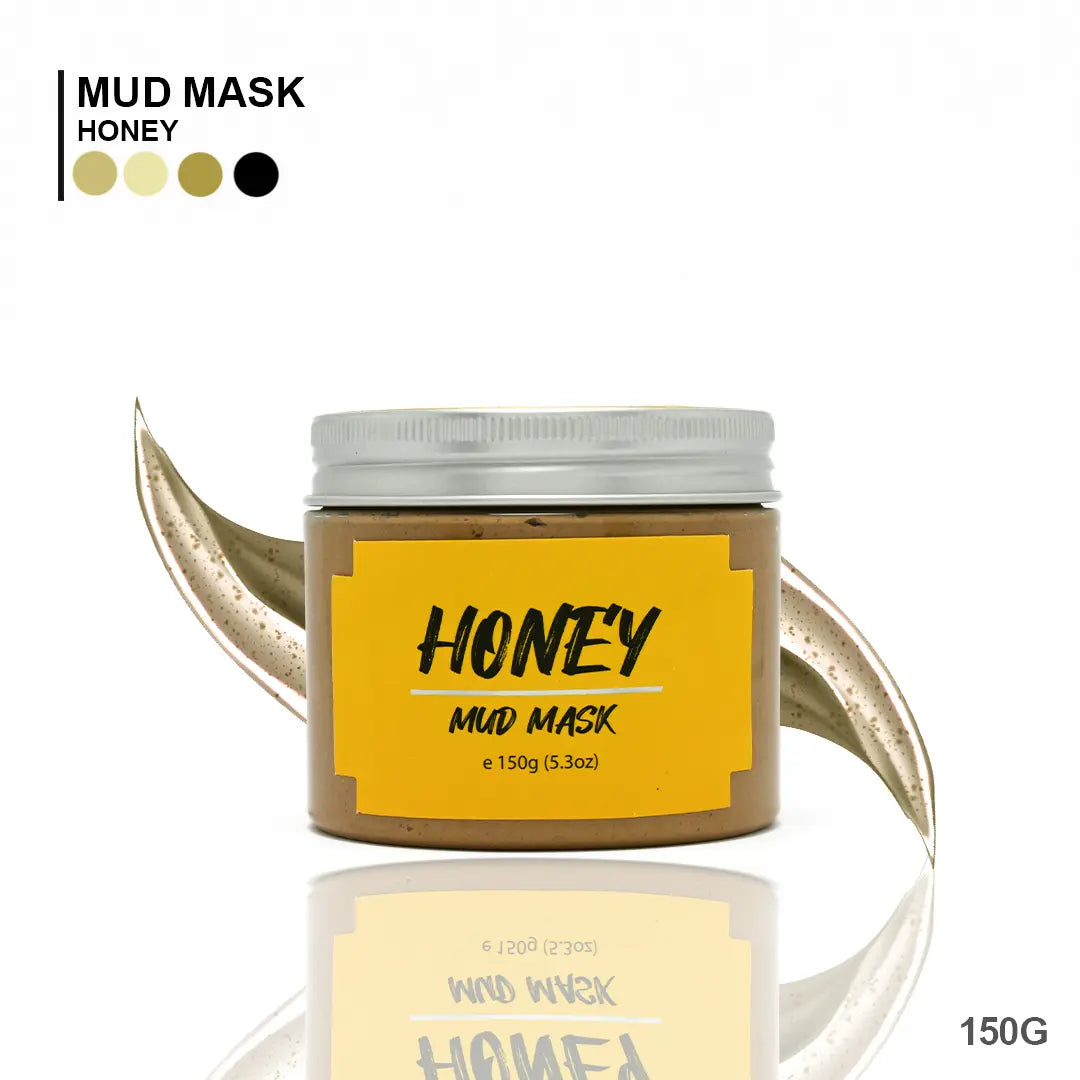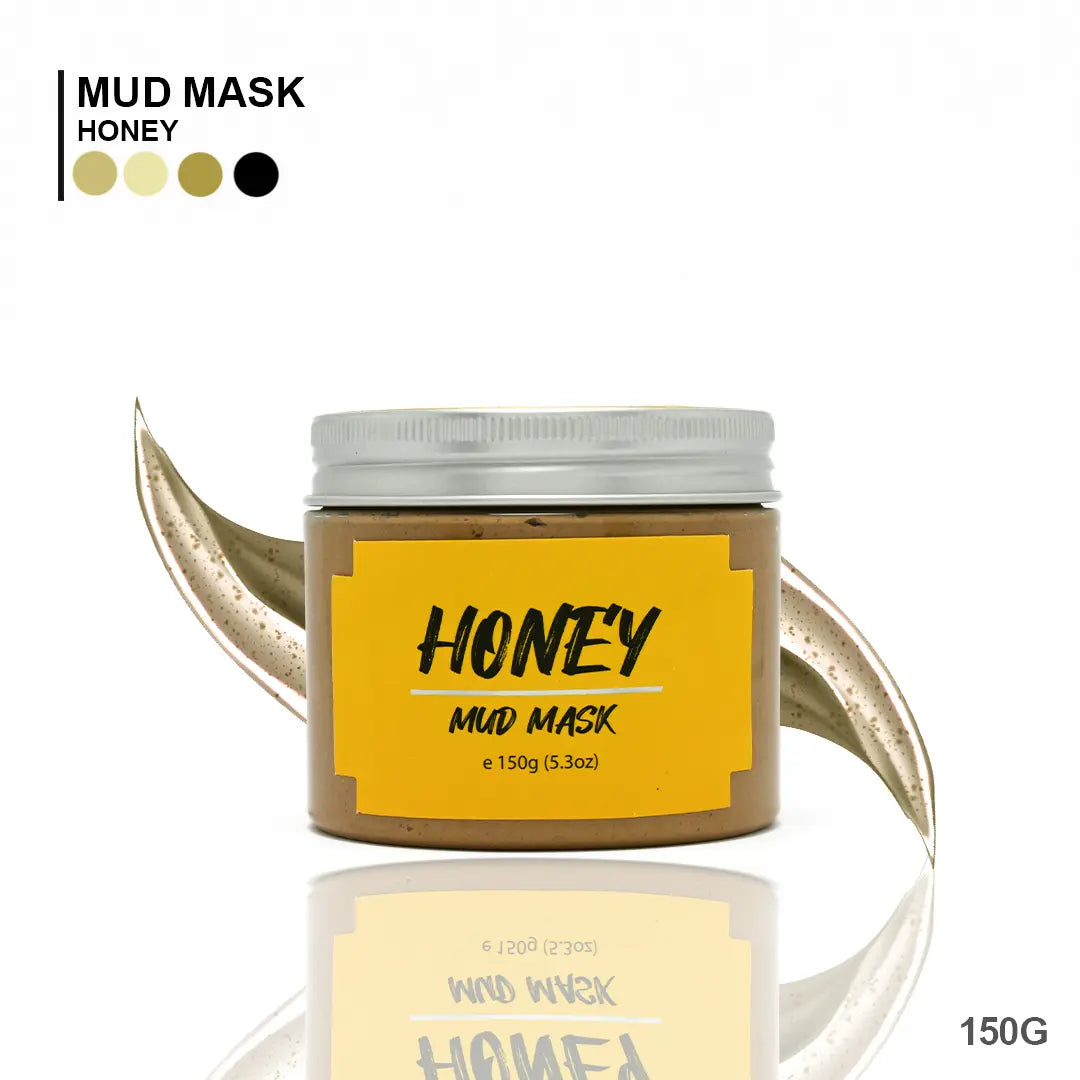 Multani Clay
Geeru
Honey
Rose Water
Vitamin C Oil
White Mustard
It's time to dive into nature's beautifying basics with our honey mud mask. Calm your dried, skin-exposed and inflamed skin with Honey and mud, to enjoy immediate benefits such as healed, supple and replenished skin it offers due to its anti-bacterial properties and beneficial antioxidants.

Honey Mud Mask Benefits
- Clears excess oil
- Moisturizes and soothes skin
- Fights black & white heads
- Removes dead skin cells
On damp face, apply two thin layers, massage gently and evenly.
Leave 15-20 mins
Wash face thoroughly