How To Choose - The right shade of foundation for your skin tone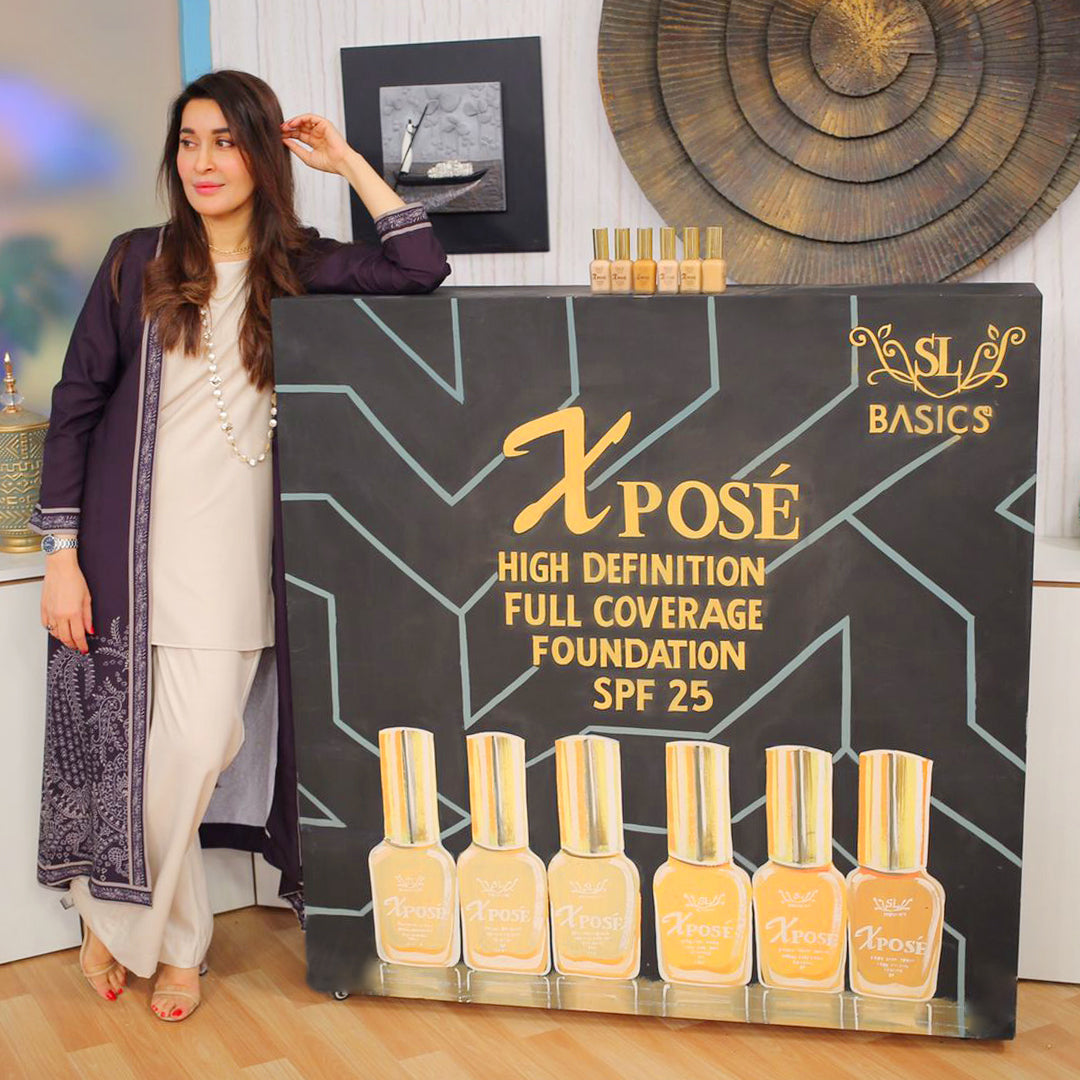 Are you sure you have the right shade of foundation for your skin? Making mistakes in picking the right shade is very common. Foundation is one of the key products in your makeup routine. The correct foundation will make your skin appear flawless and help you create a perfect canvas for the rest of your makeup. Choosing the right shade and texture of foundation for your skin type could be a daunting task, but it doesn't have to be. Read on to learn more about how to choose the right shade of foundation and what you should know before making your choice, as we have jotted down all the tips and tricks to getting the perfect one.       
Skin Tone
When searching for a foundation, it is important to consider your skin type. If you have oily skin, you may want to choose a lightweight, oil-free formula that won't leave your skin feeling greasy. Use a powder foundation or an oil-free liquid one because these have powders that soak up oil, giving you a matte, smooth finish for all skin types. On the other hand, if you have dry skin, you may prefer a hydrating foundation that won't cake or crack because these have a creamy texture that moisturizes the skin and provides excellent coverage. But what if you have a combination of oil-rich, Avoid foundations that are designed to be emollient or oil-rich, and try carefully combining and matching products. 
Additionally, foundations come in many finishes, from matte to dewy, so make sure to pick one that best fits your needs.
Your Skin's Undertones
Your makeup should enhance your natural beauty rather than make you appear to be wearing a lot of makeup. The most important part of selecting a foundation is not just your skin type but also your skin tone. Your skin's undertone is the color that shows through your skin. It can be affected by the sun, hormones, medications, and aging. Many people have a "mixed" undertone, which means they have more than one undertone. The most common undertones are pink, yellow, and olive.
To determine your undertone, look at the veins in your wrist. If they appear green, you have a warm undertone. If they look blue or purple, you have a cool undertone. And if you can't tell whether they're green or blue, you have a neutral undertone.
Once you know your undertone, it's easier to find the right shade of foundation. For example, if you have a cool undertone and want to even out your skin tone, you might choose a foundation with pink or purple hues. If you have a warm undertone and want to brighten your complexion, try a foundation with yellow or gold hues.
Best Shades for Your Skin Tone
When it comes to choosing the right shade of foundation, it's all about finding the perfect match for your skin tone. And while there are a multitude of shades to choose from, not all of them will be flattering for your specific skin tone. The right shade will always blend into your skin and won't leave it looking dark, but if it's leaving a white cast or making you look ashy, then it's not your required shade.
So, how do you know which shade of foundation is right for you? It all starts with understanding your skin tone and the type of undertones it has. Skin tone is the skin's topmost layer, and we can categorize it into three groups: dark, medium, and fair. Your skin tone may change with time, but the undertone remains the same. That's why if someone has the same skin tone as you but your foundation shades differ due to an undertone change, they probably have the same skin tone as you.
Apart from the skin tone and undertone, you must keep an eye on the intensity of the shades of your foundation, which are the lightness and darkness shades. Once you have a good grasp of your skin tone and undertones, you can start shopping for foundations that will complement your complexion.  
Consult A Professional
Once you know your skin tone, it's time to start testing out foundation shades. If you're not sure what your skin tone is, ask a friend or a professional to help you figure it out. It will be useful because many brands provide testers to customers to help them choose the right shade. The best way to do this is by watching the foundation on your jawline and blending it out. Pay attention to how the foundation looks in different types of lighting (natural, artificial, etc.). It's also important. You can test any makeup product on your hand, but foundation should always be tested on your face because the color of your hand may not always match the color of your face.  to consider how the foundation will look once it's been applied all over your face. If you're unsure of which shade to choose, err on the side of buying a slightly lighter shade rather than a darker one. You can always add bronzer or contour powder to create depth and dimension if needed.
Test Your Foundation On Your Face
You can test any makeup product on your hand, but foundation should always be tested on your face because the color of your hand may not always match the color of your face. The face is more susceptible to tanning. In order to better understand how the foundation will appear on your face and neck, test your foundation on your jawline first because that area of skin is always the closest to your natural undertone.
 Take Note of the Ingredients
Don't let anyone play with your skin. Be wise when choosing a foundation and check its ingredients to make sure it is harmless and skin-friendly. It shouldn't contain chemicals that can trigger your skin problem, but the foundation must have those ingredients that nourish your skin. 
Application Tips
To get the perfect smooth and finish look you need to equip yourself with appropriate application tools. Such as a cosmetic sponge or rounded foundation brush.
Good skin care is a most essential part of makeup and we can't ignore it if we want to get a perfect result because the secret lies in prep. So before applying foundation moisturize your skin with a good moisturizer.
Use a moderate amount of foundation. Apply it sparingly and dab with the help of a sponge, spray soothing mist, or setting spray to look super hydrated and natural.
If you find that your foundation oxidizes means turning into a darker shade so you may opt for the lighter shade.
If you wear the wrong shade of foundation, believe me, it can mess up your entire look. Follow these tips with SL Basics organic range of makeup products, and you are ready to go supernatural, stay hydrated, and finish the look.