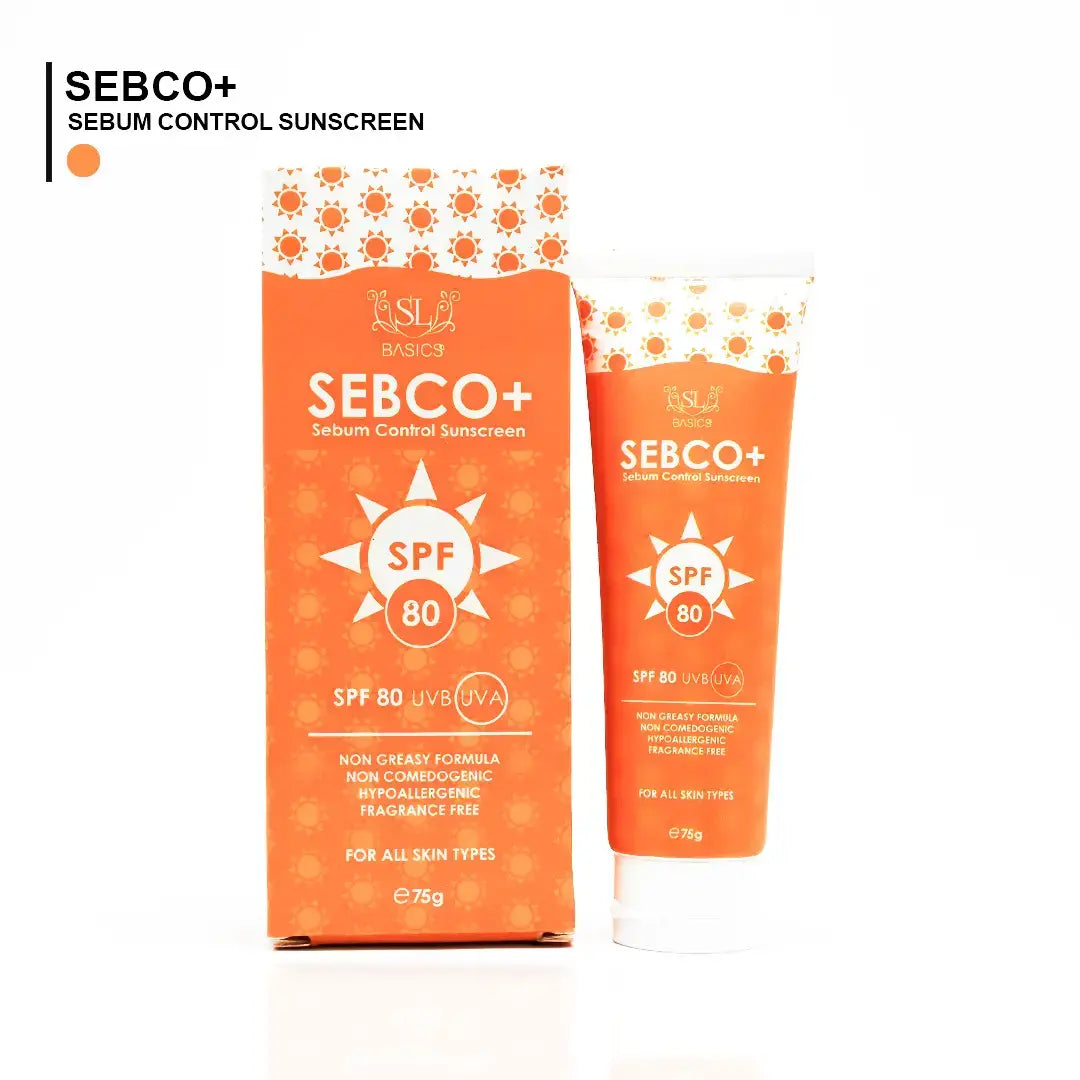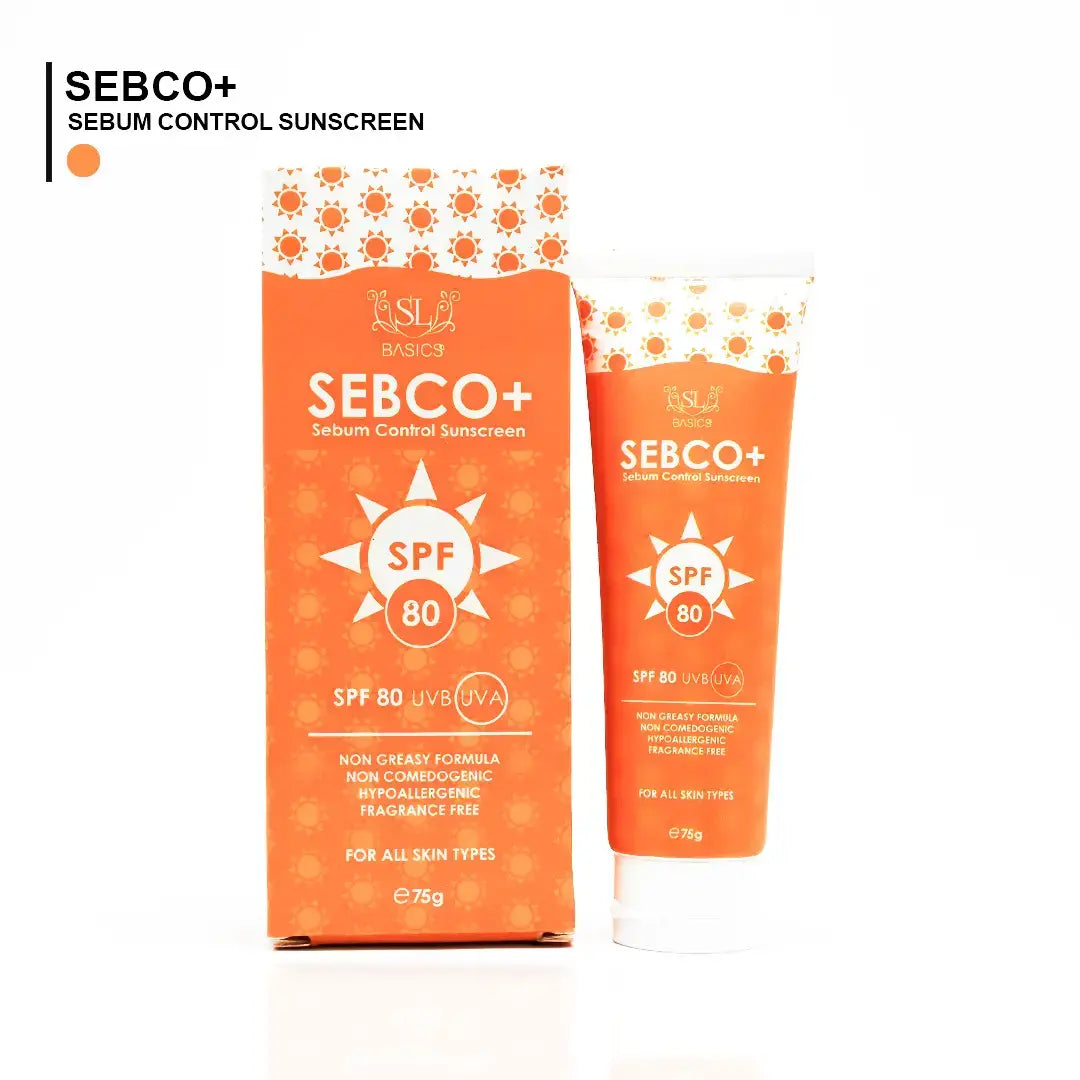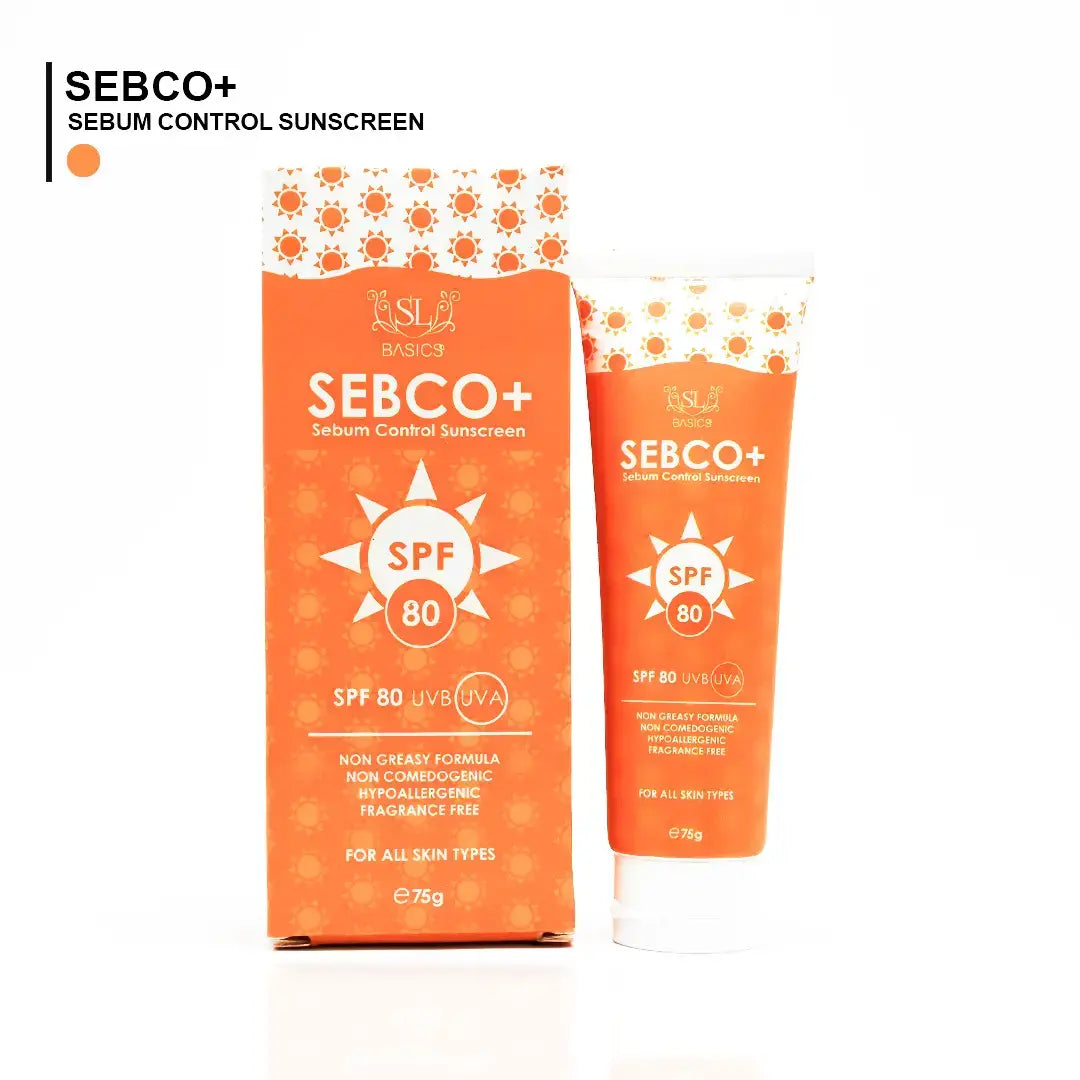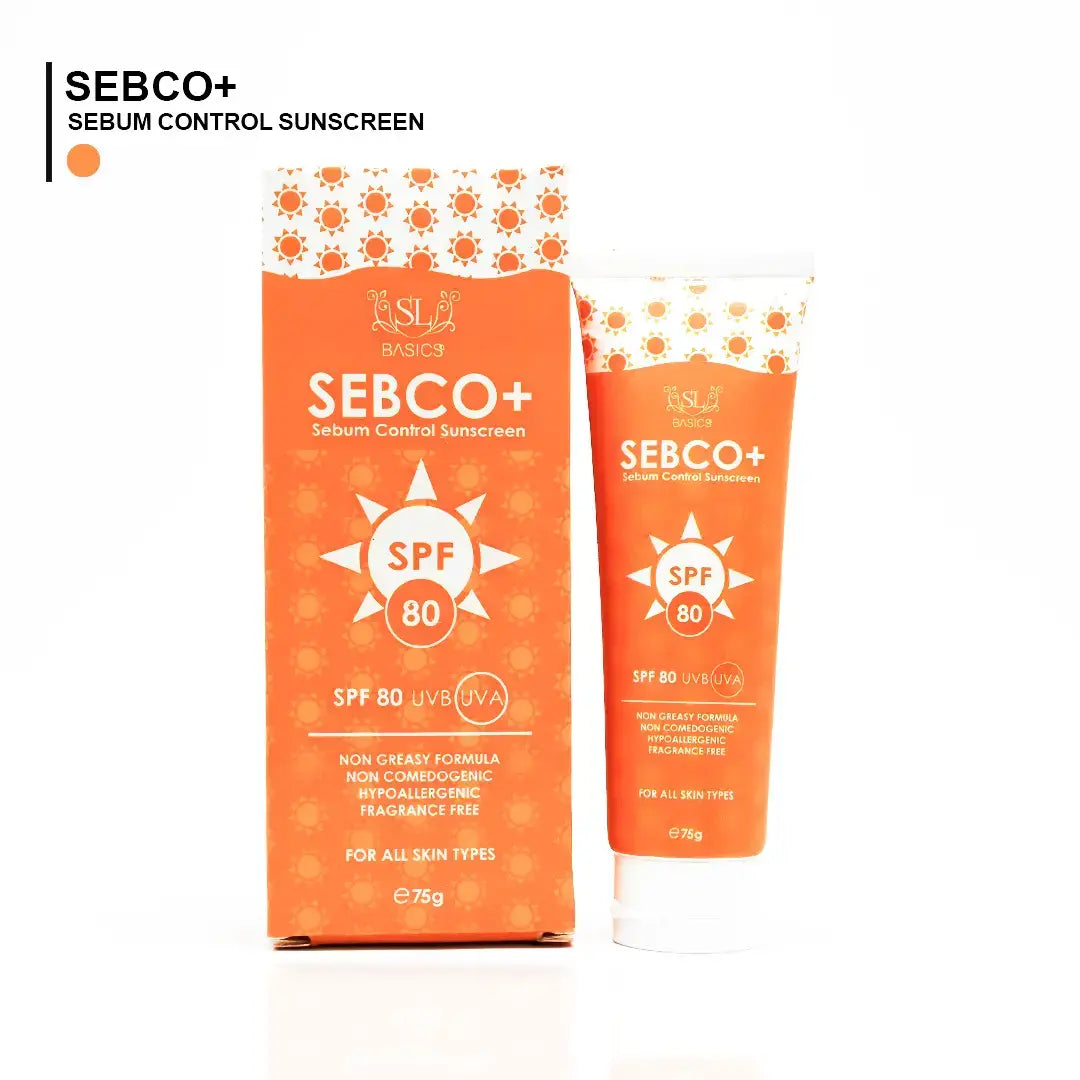 SEBCO+
SEBCO+ sunscreen is specifically formulated to meet the needs of individuals with sensitive, oily, and acne-prone skin types, offering exceptional protection against the sun's harmful rays. Its gentle, non-comedogenic formula is free from harsh irritants such as fragrance, oil, and PABA, making it safe for regular use without clogging pores or causing acne breakouts. The unique blend of ingredients in SEBCO+ makes it an excellent choice for all skin types, ensuring that your skin remains well-protected from the sun's damaging effects while remaining soft and smooth.
SEBCO+ USPs
Paraben free
Hypoallergenic
Non comodogenic
Non greasy formula
For maximum sun protection, make sure to apply the sunscreen evenly on your face, neck, and other exposed areas at least 20-30 minutes before being exposed to the sun.
To maintain continuous protection, remember to reapply the sunscreen after sweating excessively, swimming, or using a towel, every two hours. Before using the product on your face, it is recommended to perform a patch test on your arm or neck to check for any possible allergic reactions.