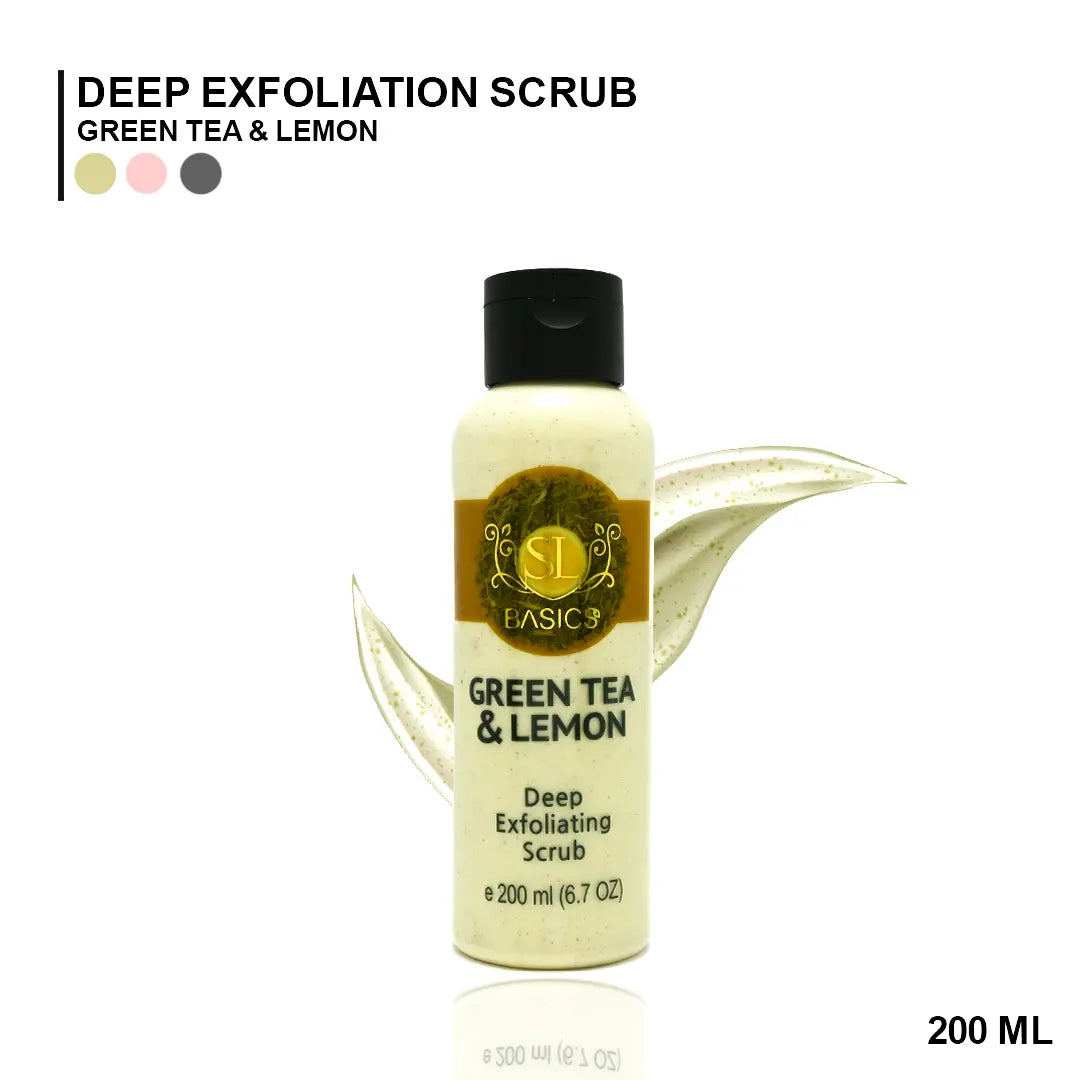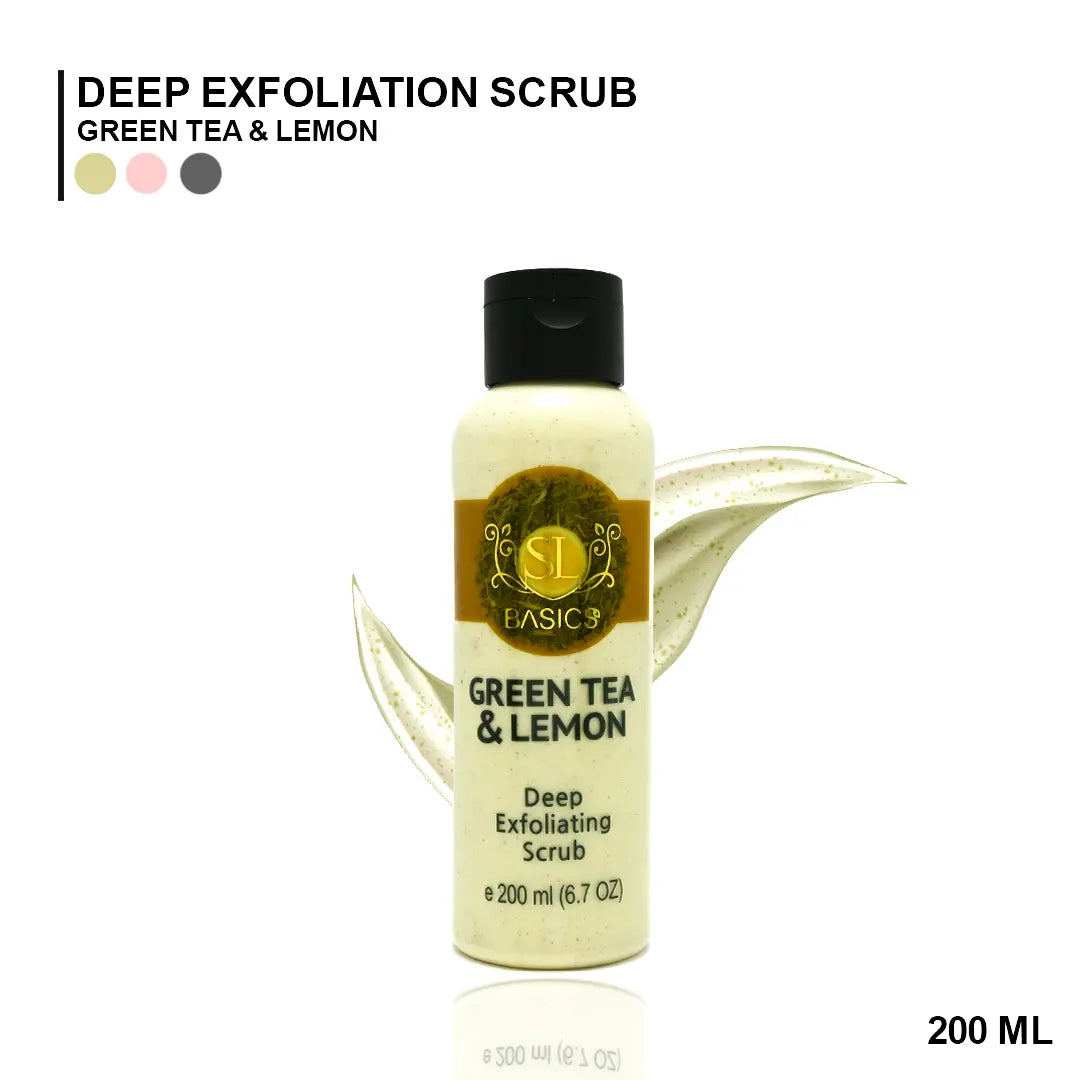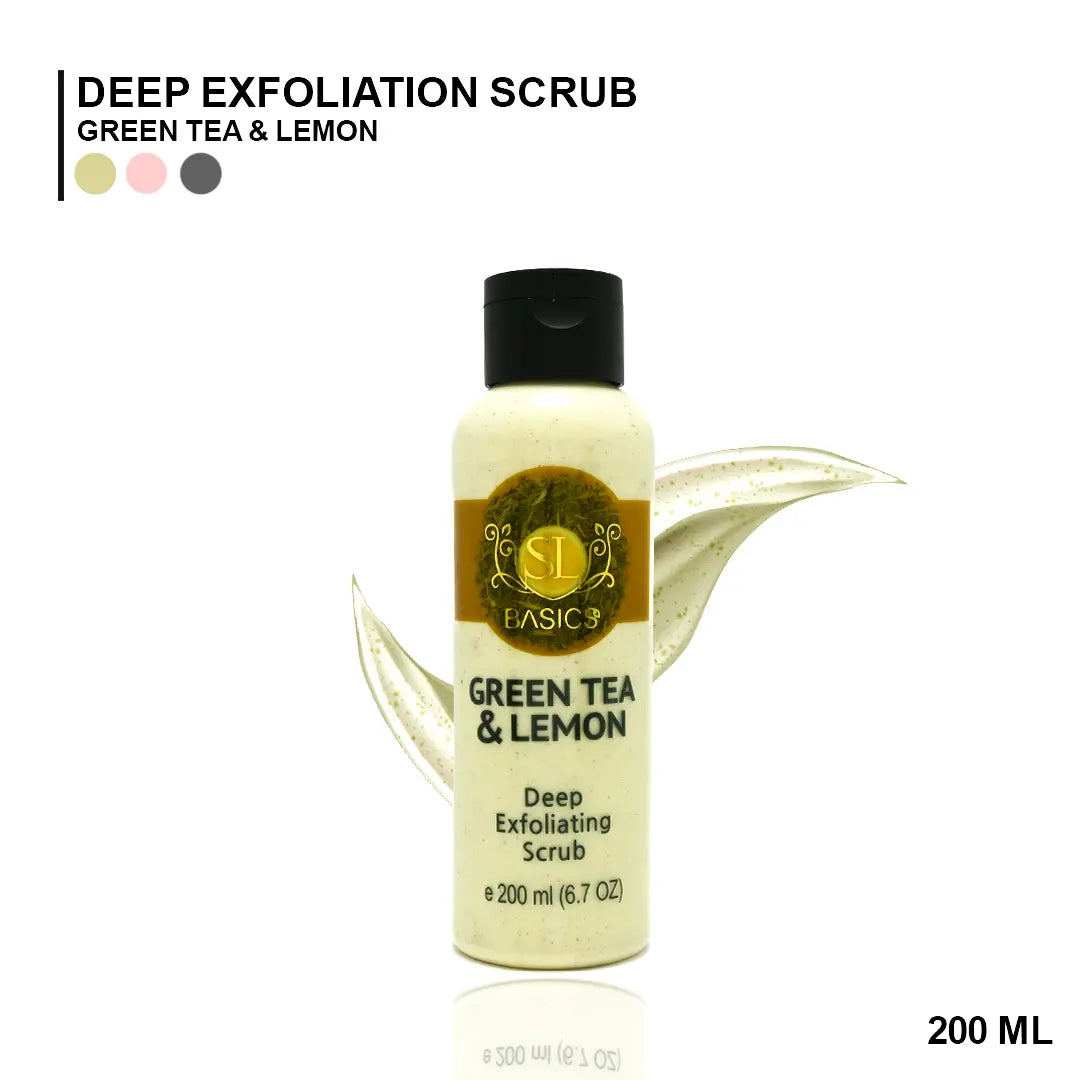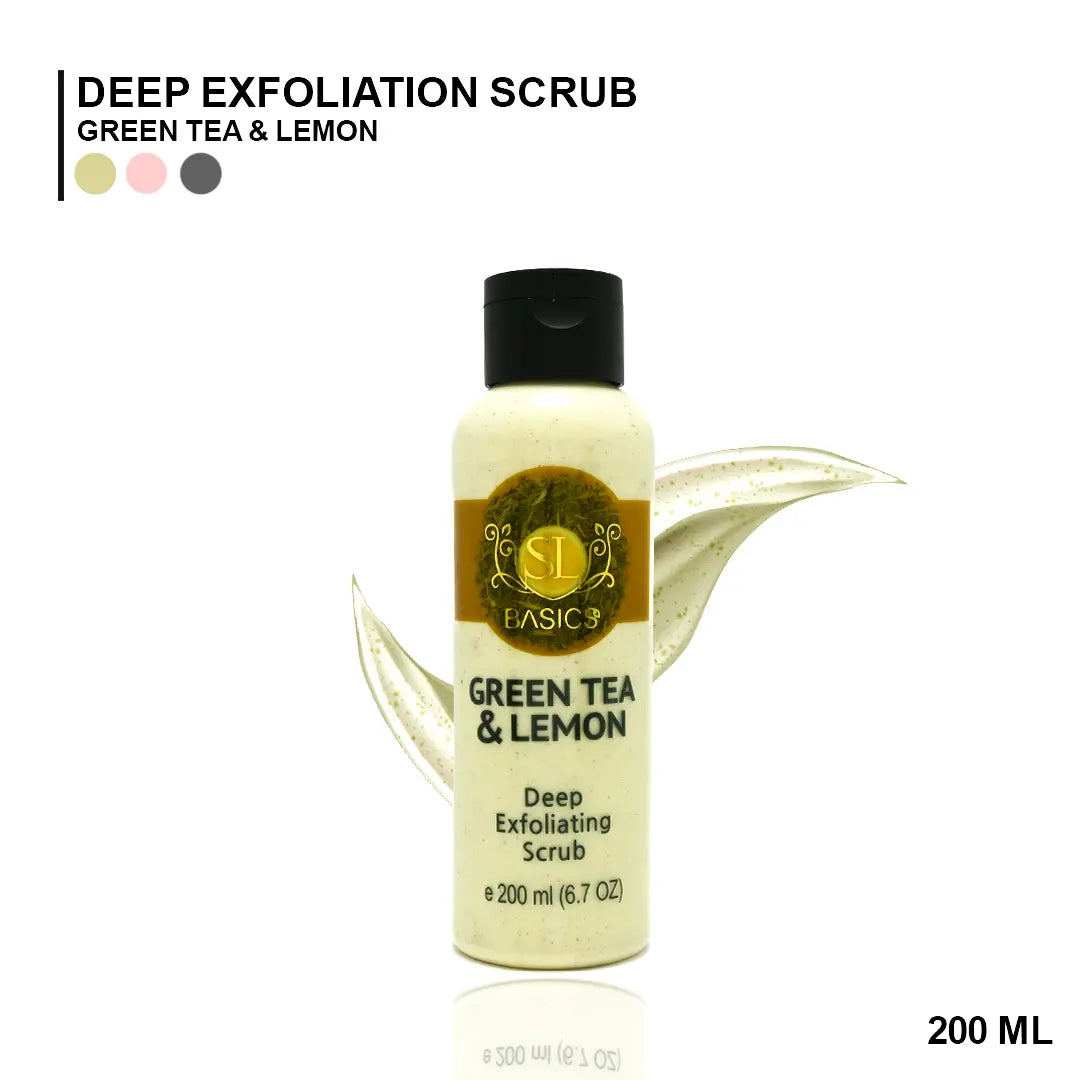 Green Tea & Lemon Scrub
- Cranberry
- Rosemary Extract
- Grapeaseed Oil
- Witch Hazel Extract
- Lemon Essential Oil
- Green Tea Leaves
A refreshing and gentle exfoliator that removes excess sebum, dead skin cells, and impurities while de-puffing the face. Green tea provides an instant boost of anti-oxidants while lemon, with its Vitamin C richness and astringent properties, removes dirt, and dead skin cells and helps fight excess oil production to give you mattified, replenished, and supple skin.

Green Tea & Lemon Scrub Benefits
- Detoxifies pores and keeps skin hydrated
- Decreases inflammation and oil
- Helps breakdown dead skin cells
- Reduces redness and irritation
With you face thoroughly rinsed & wet, dispense coin sized amount into your palm.
Evenly apply to your face & neck, gently massage in a circular motion for 20-3 seconds
For better results, leave it for few minutes before washing your face